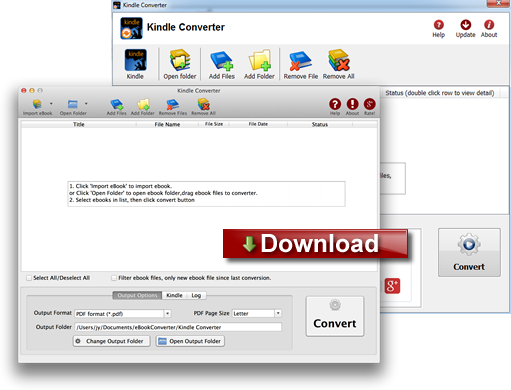 Kindle to PDF (mac) quickly and easily converted Kindle ebook to PDF file formats. user can view PDF ebook on other computer or device, user also can print Kindle ebook without limitation.

New Ver2.5.1 released.
Key Features
One-click converter.
Adjust ebook screen size automatically
Perfect conversions into PDF
Screenshots
Kindle for Mac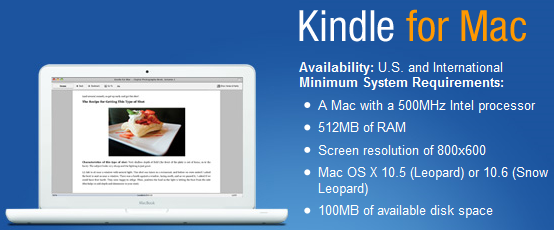 Amazon Kindle is an e-book reader. More precisely, it is a software, hardware and network platform developed by Amazon.com for the rendering and displaying of e-books and other digital media.
Content from Amazon and some other content providers is primarily encoded in Amazon's proprietary Kindle format (AZW). It is also possible to load content in various formats from a computer by simply transferring it to the Kindle via USB (for free) or by emailing it to a registered email address provided by Amazon (for a fee, unless the transfer to the device is done via Wi-Fi instead of 3G); the email service can convert a number of document formats to Amazon's AZW format and then transmit the result to the associated Kindle over Whispernet.
The original Kindle supported only unprotected Mobipocket books (MOBI, PRC), plain text files (TXT), Topaz format books (TPZ), and Amazon's proprietary DRM-restricted format (AZW). Version 2.3 firmware upgrade for Kindle 2 (U.S. and International) added native Portable Document Format (PDF) support. Earlier versions did not fully support PDF, but Amazon provided "experimental" conversion to the native AZW format, with the caveat that not all PDFs may format correctly. It does not support the EPUB ebook standard.
Related Articles