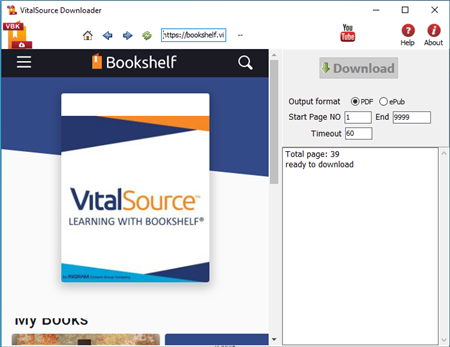 Vitalsource Downloader is best tools for vitalsource book, it works like browser and download bookshelf books to epub and pdf format ebooks, works without Bookshelf app installed, create a new epub/PDF file with 1-click, user print vitalsource book by print epub/pdf in adobe digital editions, or backup vitalsource book,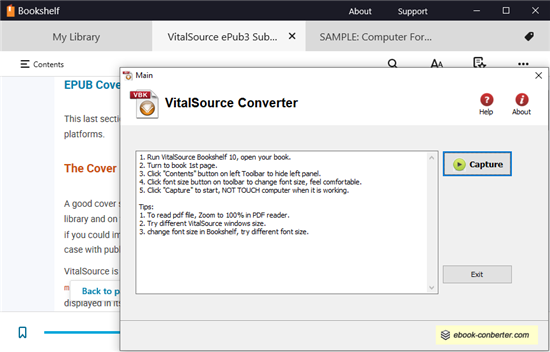 VitalSource Converter is tool to convert vitalsouce book to pdf file, remove DRM protection from VitalSource Bookshelf ebooks, it create a new non-DRM protection PDF file with 1-click, the new PDF file can read in Windows,Mac without limitation, share your ebook with friends.

v3.19.918 released.
VitalSource Converter support pdf and epub format ebook in Bookshelf, it takes time to go through all pages, do not touch computer when it working until job done.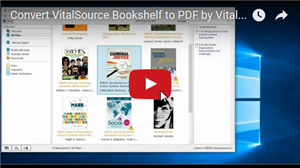 Howto tutorial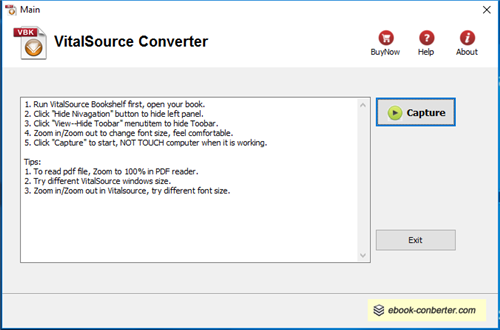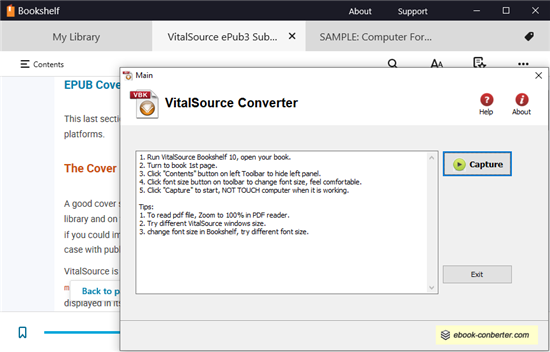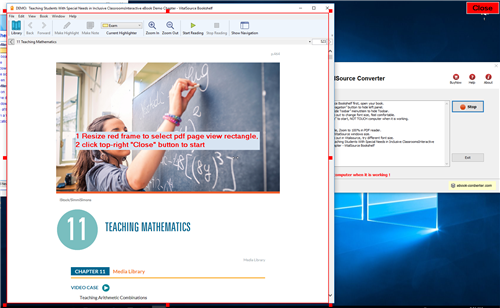 Bookshelf for Mac and PC
VitalSource Bookshelf® is the most used e-textbook platform in the world today. Portable, interactive, cost-effective. Smart.
Download your books to your personal computer and access them in the VitalSource Bookshelf. They are completely portable; use them whether you are connected to the Internet or not.
Bookshelf is a free download and available for both Mac OS X and Windows operating systems.
Related Articles