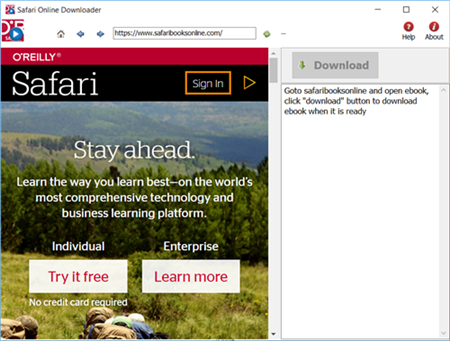 Safari Online Downloader
is tools to download ebook on safaribooksonline.com with 1-click. it download ebook to pdf file, read them on iPad, Kindle, tablet or other device without limitation, user also can print pdf ebook. It is very easy to use, just 1-click to download
computer science book
on safaribooksonline.com
new version 1.18.1026 released.
How to Download Safari Online ebook?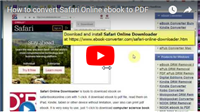 How to download Safari Online ebook to PDF?
1). Download and install Safari Online Downloader, it run like a browser, user sign in safari online in webpage, find book to download and open it.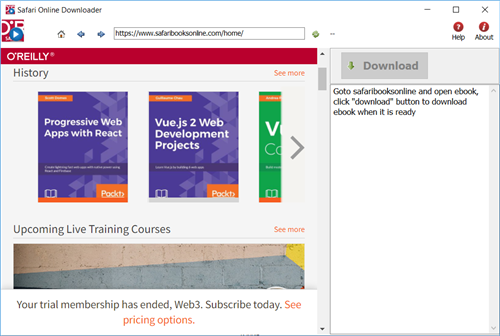 2). User open book in downloader, wait until "Download" button is ready, click download button to download ebook, it takes a while.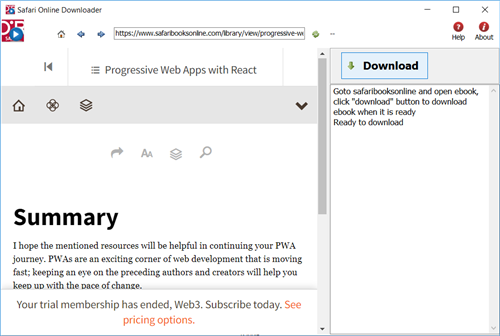 3). Downloader go through all book pages , it takes a while.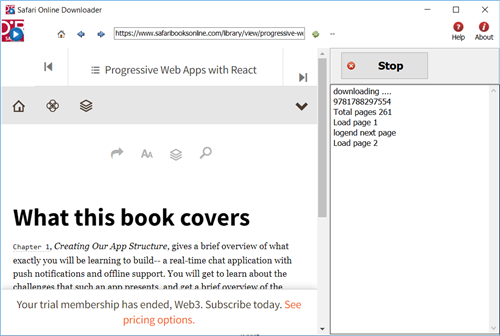 4). new PDF file created when finished, it saved in My document folder, "doc\ebook converter\safari online downloader\" .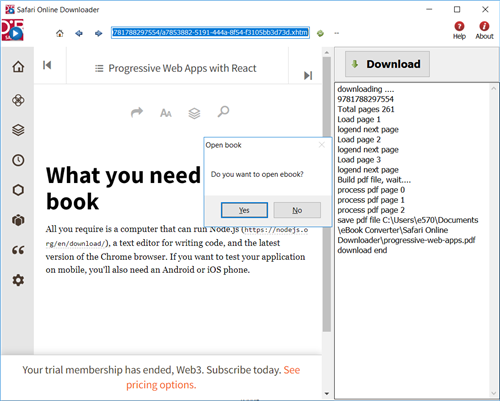 Hands-On Machine Learning with Scikit-Learn and TensorFlow
Related Articles