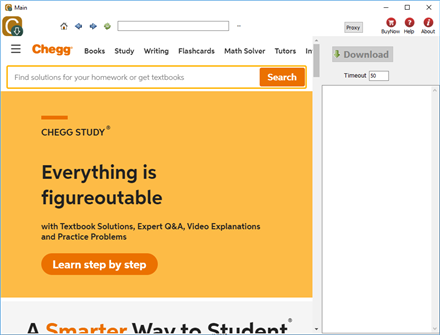 Chegg Downloader
is tools to download chegg textbook to pdf into PC, it works like a browser and get ebook pdf file with 1-click, backup your textbook before expiration, share pdf textbook with friends, read textbook in any device without limitation.
new version 1.20.331 released.
Chegg Downloader Tutorial
1). Download and install Chegg Downloader, it run like a browser, user sign in chegg account, find book to download and open it. if book image not show up, click refresh button on top toolbar to reload page.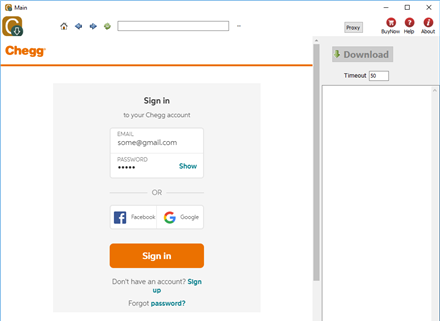 Click Home button to go to home page.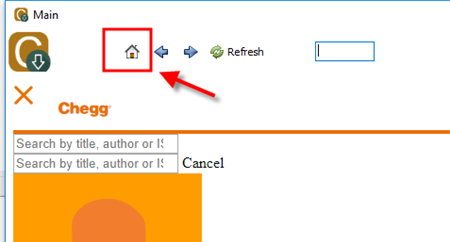 Click menu button at home page top-left corner, select Books ,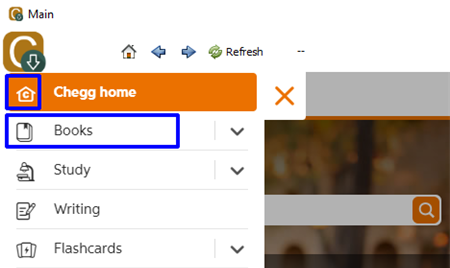 Click READ NOW to open book.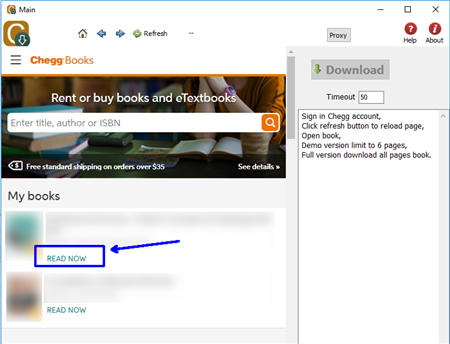 2). Open your book, Download button will be enabled when book is ready to download.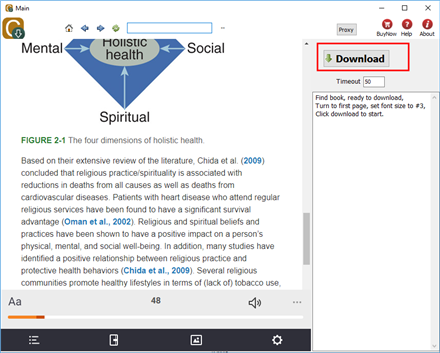 3). User open book in downloader, wait until Download button is ready, click download button to download ebook, it takes a while.
Demo version only download 6 pages of book, it will download all pages in full version,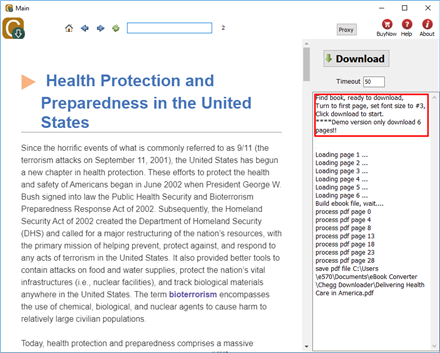 4). User can change font size in web page, #2,#3 size is better,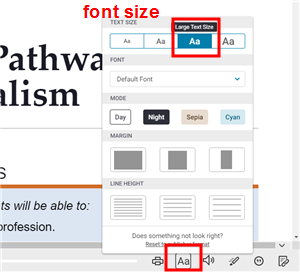 5). Downloader go through all book pages , it takes a while.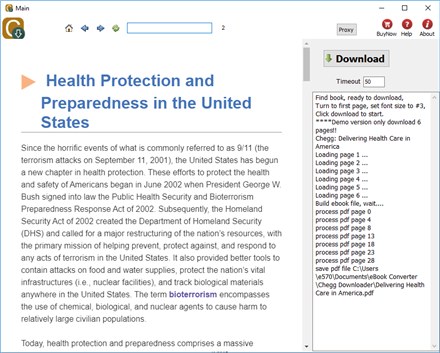 6). new PDF file created when finished, it saved in My document folder,
documents\ebook converter\chegg downloader\
7). Downloader support Socks5 proxy, click proxy button to set,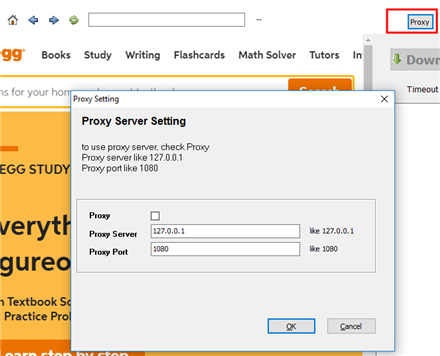 Related Articles