MS word and Adobe PDF are most popular files, to convert PDF to Word and edit the docx (or doc) file in Microsoft Word, you can do it in MS office or adobe reader.
Convert PDF to Word in Adobe reader
If the PDF content contains nothing but text, you can try this. Otherwise you'd better try other methods below.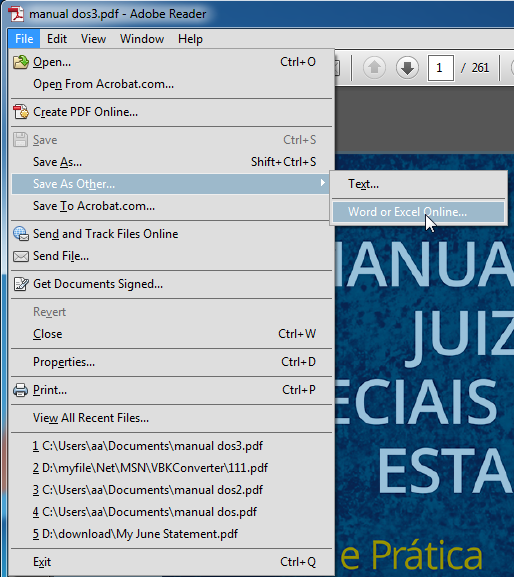 Just open the PDF with Adobe Reader, save it as text file (.txt), copy the text and paste it in a new Microsoft Word, then save as Word. Sounds very easy, isn't it? But this method can only save text content. All the images in the original PDF file will lose.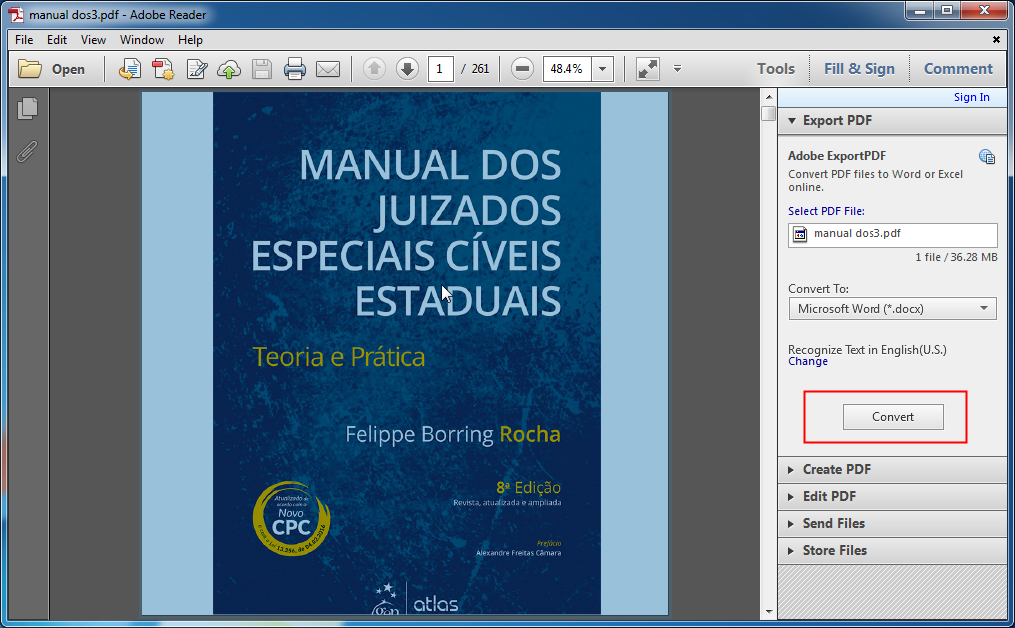 there is an Adobe online service ExportPDF that convert PDF to word or excel,
Click "Tools" – "Export PDF" – "Convert" then your PDF file will be converted to Word (docx or doc). This conversion service could generate very high-quality file and it's very suitable for business, more information of Adobe ExportPDF.
Convert PDF to Word in eBook Converter Bundle

eBook Converter Bundler
also can converter PDF to Word, we suggest user try it first.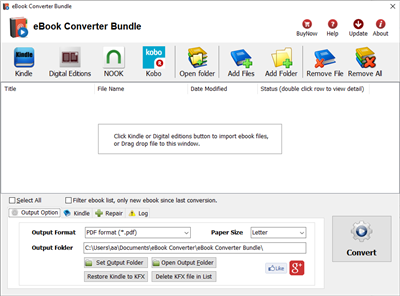 Related Articles