How to covnert NOOK DRM ebook to PDF format?
A. When you purchase ebook from bn.com, NOOK ebook file has DRM protection which NOT support by other ereader, that is ebook DRM limitation, you can't read in any device, this is guide to convert drm NOOK ebook to pdf format.

ePub Converter
is tools to convert Barnes & Noble NOOK DRM ebook to PDF/HTML/Word/Text format, it support both DRM and DRM free NOOK ebook, user can read purchased ebook in any device without limitation after ebook format conversion, it is eay use, support drag and drop, import NOOK ebooks from
NOOK for PC
automatically, convert DRM NOOK file to other format with 1-click.
1. Download and install NOOK app Nook for PC, download BN ebook in NOOK for PC.



Download ebook in NOOK for pc, click "download" button in NOOK for pc.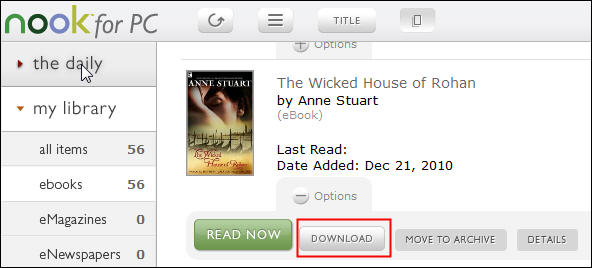 2. To convert B&N NOOK ePub files, you'll need to install ePub Converter, click the Download link. once you've download ePub Converter, install it as normal.

Download for Windows

Download for Mac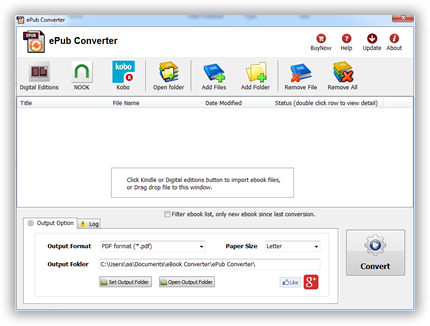 3.Run ePub converter after setup is complete, click "NOOK" button to import ebook into file list in converter,



select "PDF" in output format,


4. Click "Remove DRM" button, first times you need to input your Name of B&N account, and credit card number to decrypt drm protection, it is name in B&N account, not name on credit card, full digital number of credit card, this converter don't keep these information, only to create a key file for next times.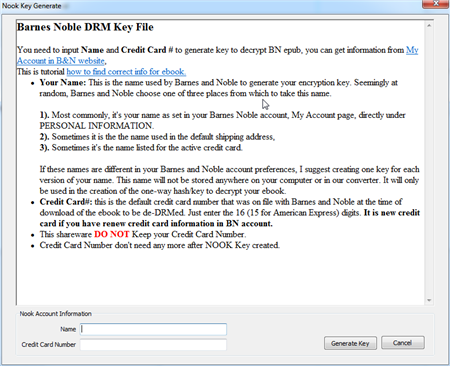 5. if Name and number is correct, converter will remove drm protection and convert to pdf format, show it message,


you click "Open output folder" to find new drm free ebook file, now you can open your pdf file in any eReader program, share it to your friend.
Related Articles