New version Vitalsource Downloader is Chrome Extension, user install it in chrome manually, this is step by step guide.
1. Go to Chrome Extension page in chrome,
from chrome menu "Setting–>extensions", or paste chrome://extensions/ in address bar,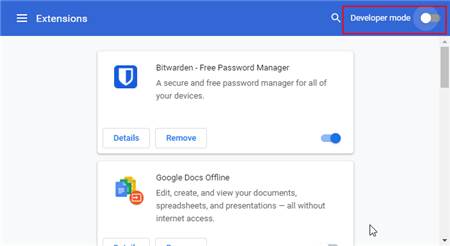 2.Load extension folder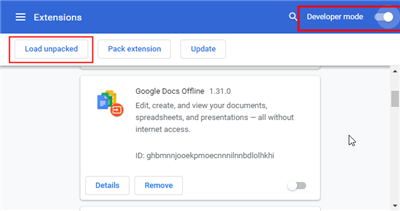 Click "Developer Mode" on extension page top-right, there is new toolbar show up, click first button "Load unparked" to load extension folder, select this folder
Documents\eBook Converter\Vitalsource Downloader\extension
Vitalsource Downloader extension installed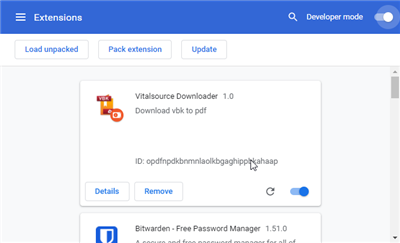 3.Goto bookshelf.vitalsource.com to open book in chrome
click link https://bookshelf.vitalsource.com/#/ to open book in Chrome, downloader will download book automatically.

Related Articles