How to read Kindle ebook from amazon in Kobo ereader
A. When you purchase ebook from amazon.com, kindle ebook file has DRM protection which NOT support by Kobo ereader, that is ebook DRM limitation, you can't read in any device, this is solution.
Kindle Converter
is easy tools to convert Kindle ebook to ePub/PDF/HTML/Word/Text format, it support both DRM and DRM free Kindle ebook, user can read purchased ebook in any device without limitation after ebook format conversion, it is eay use, support drag and drop, import kindle ebooks from
Kindle for PC
automatically, convert Kindle format ebook to other format with 1-click.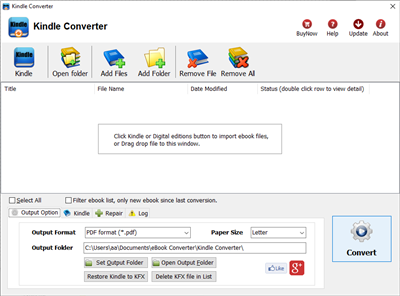 1). First, download and install amazon free app Kindle for pc or Kindle for Mac, free download here.

2). Download ebook in Kindle for Pc.

Video tutorial to download Kindle ebook into Mac Windows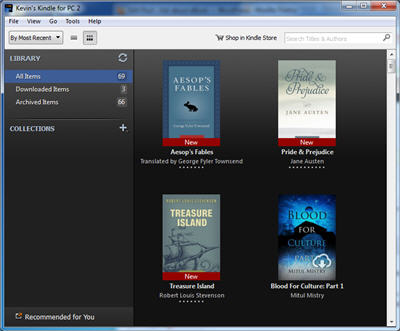 3). Install and run Kindle Converter, click Kindle button to add all azw files into file list in converter.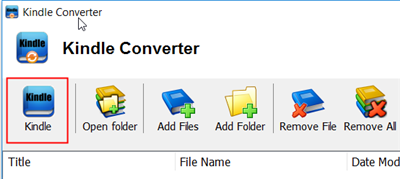 You also can drag azw file from windows explorer to converter, azw file saved in "My Kindle content" folder.
For Windows, files is saved in "My Document\My kindle content" folder.
For Mac, it is "~/Library/Application Support/Kindle" folder.
4). Select output format in Output Section button, you can select ePub, pdf,rtf, htmlz,text format in drop list, change output folder if you want.

5) Click Convert button to start job, wait until all job done, if everything goes well, new ebook files will be created in output folder, click Open Output folder to find them .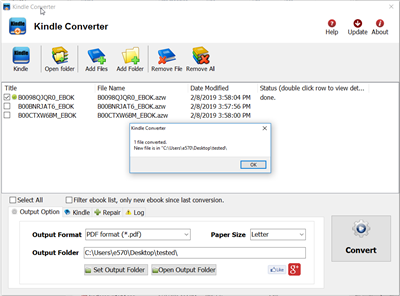 6) Sending your new e-book file to your e-reader .
Kindle azw format
The Amazon Kindle's AZW format is basically just the Mobipocket format with a slightly different serial number scheme (it uses an asterisk instead of a dollar sign), and .prc publications can be read directly on the Kindle. The Kindle AZW format also lacks some Mobipocket features such as JavaScript.
Related Articles