You read Kindle ebook in amazon app Kindle for Pc, it hasn't text to speach function, but you have another way to convert Kindle DRM ebook to PDF/Text format, that other app read ebook to you, this is step to step guide to convert Kindle DRM ebook to PDF ePub Html word Text format.


Kindle Converter
is tools to convert Kindle ebook to EPUB/PDF/TXT/RTF format with 1-click. it support Kindle DRM ebook downloaded in
Kindle for PC
.
1). First, download and install amazon free app Kindle for pc or Kindle for Mac, free download here.

2). Download ebook in Kindle for Pc.

Video tutorial to download Kindle ebook into Mac Windows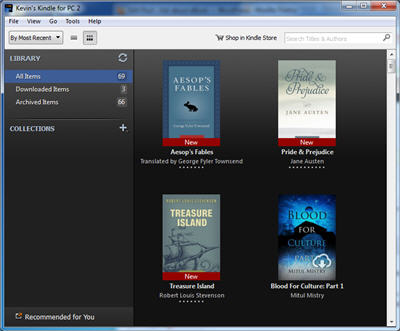 3). Run Kindle Converter, click Kindle button to add all azw files into file list in converter.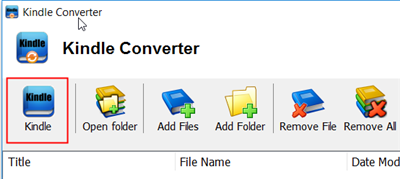 You also can drag azw file from windows explorer to converter, azw file saved in "My Kindle content" folder.
For Windows, files is saved in "My Document\My kindle content" folder.
For Mac, it is "~/Library/Application Support/Kindle" folder.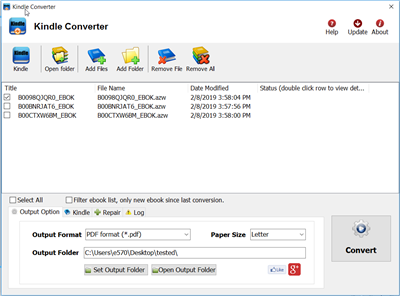 4). Select output format in Output Section button, you can select pdf,epub,rtf, text format in drop list, change output folder if you want.

5) Click Convert button to start job, wait until all job done, if everything goes well, new ebook files will be created in output folder, click Open Output folder to find them .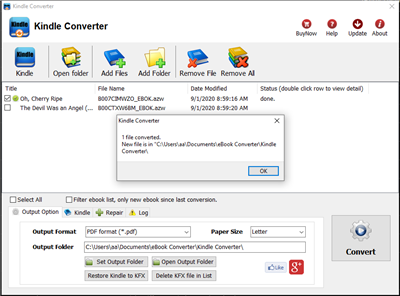 6) Sit back and relax while your PC reads new e-book file to you.
Related Articles