Vitalsource Downloader Chrome is Chrome Extension, it work with Chromei browser from macOS 10.10, download Bookshelf book to pdf epub automatically, this is step by step guide.
1. Download, install and run Vitalsource Downloader Chrome Mac .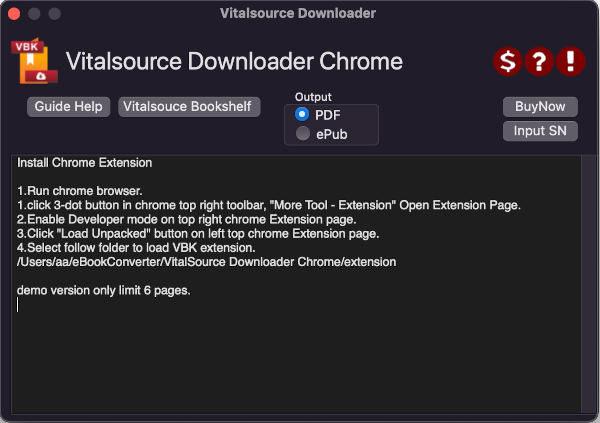 it extract chrome extension to local folder
~/ebookconverter/Vitalsource Downloader Chrome/extension
2. Open Chrome Extension page to install vbk extension
Run Chrome, click 3-dot button in chrome top right toolbar, "More Tool – Extension" Open Extension Page.



Enable Developer mode on top right chrome Extension page.
Click "Load Unpacked" button on left top chrome Extension page, goto folder and select,
/Users/username/ebookconverter/Vitalsource Downloader Chrome/extension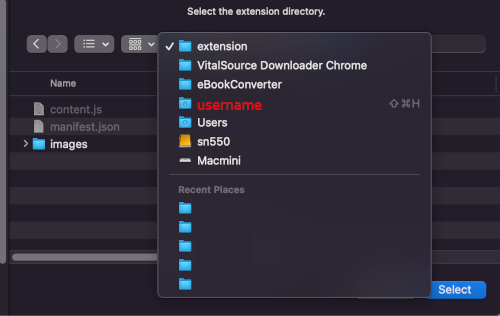 Vitalsource Downloader extension installed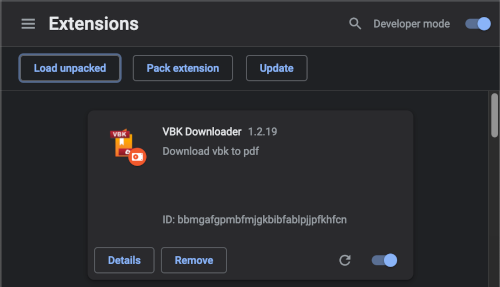 3. Read Book in Chrome and download
click "Vitalsource Bookshelf" button to login bookshelf account in Chrome.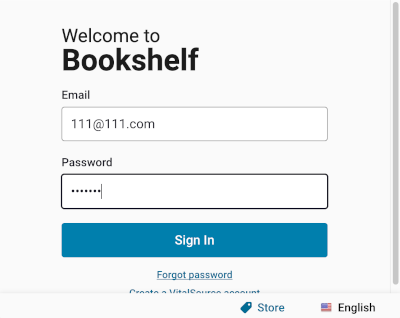 open book in Chrome, book will download automatically, it will take time download a book,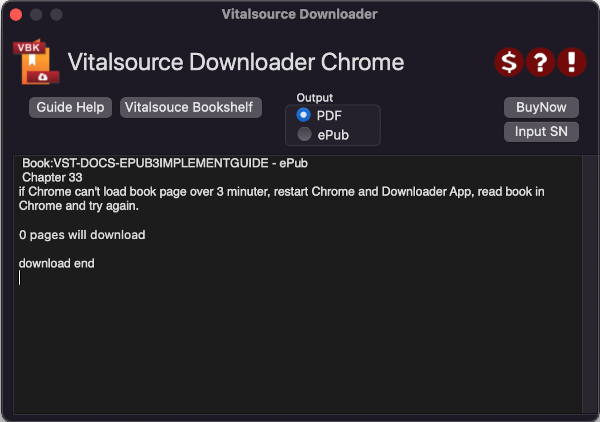 if you change output to epub, select epub, restart chrome and download it again.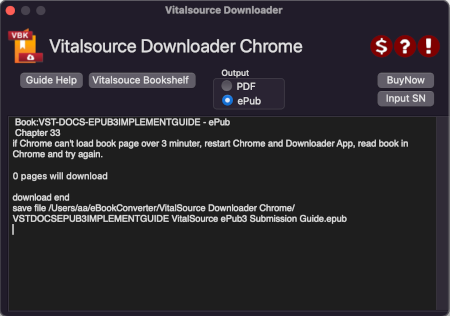 Related Articles