Apple's iPad makes a killer Web browser, gaming platform and virtual map, but it is really a superior way to read a book compared to e-readers like Amazon's Kindle and Barnes & Noble's Nook, iPad app ibook support epub format ebook, but it does NOT support DRM epub ebook,  here is way to read your DRM ebook on iPad.
iPad do support PDF file, so will convert DRM epub to PDF that supported by iPad.
1)  first you need download and install Adobe Digital Editions, open you ebook in digital editions.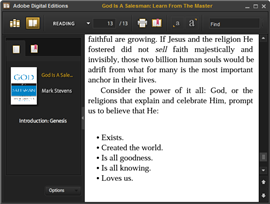 2) Download and install epub to PDF converter that will convert epub to PDF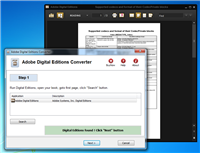 3) run Digital Editions convert, go through 3 step wizard, it will create a PDF from DRM epub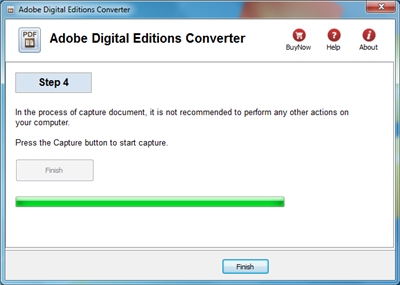 4) upload PDF to iPad, this is detailhow to update ebook into ipad in tunes, enjoy it.
you also can convert epub to pdf in calibre, this is detail.
ePub eBook
ePub is an open standard format for ebooks, a format used to publish electronic books, magazines and newspapers. The difference between an ePub format file with a normal doc file is its reflowability to suit the many display dimensions of mobile devices i.e. tablets, smartphones etc. It was created to be flexible with font size and text layout, allowing you to read the same material on any mobile device that you may own.
There are a variety of options for publishers who want to create digital editions. Some vendors provide a high service model, where publishers can simply send a pdf and detailed instructions to their vendor. The vendor then creates the digital edition from scratch and provides a high quality product the publisher can offer its readers. Unfortunately, high service comes at a high price. This kind of vendor is ideal for a company with a big budget and no time to get involved in creating a digital edition.
An EPUB file can optionally contain DRM as an additional layer, but it is not required by the specifications. In addition, the specification does not name any particular DRM system to use, so publishers can choose a DRM scheme to their liking. However, future versions of EPUB (specifically OCF) may specify a format for DRM.
Related Articles