I have certain ePub books downloaded from the Public Library with DRM. I cannot get these books to read on my Kindle. They are free downloads with an expiration date. how to read Overdrive library ebooks on Kindle ?
A). You need to remove drm from overdrive book first, then convert .epub file to Mobi format using Calibre, here is tutorial.
1) first you need download and install Adobe Digital Editions, open you ebook in digital editions.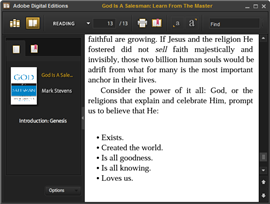 2) Download and install epub DRM Removal that will remove drm protection from epub books.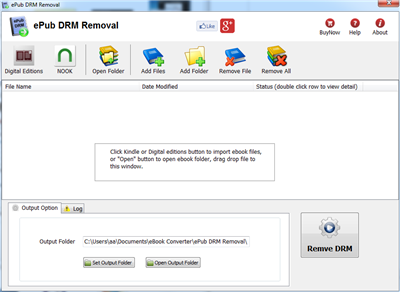 3) Run epub DRM Removal, it is easy to use, select epub file from digital editions folder, click "Remove" button, a new .epub file created without drm protection.

4) Convert epub format to Mobi format using Calibre, donwload here, this is detail How to convert epub to PDF/Mobi/Text Format ?
OverDrive
OverDrive has developed 'Virtual Branch' websites for 18,000 libraries worldwide. We integrate with your ILS or LMS for seamless check out and offer MARC records as a valuable addition to your OPAC. Whether your library is large or small, or even part of a consortium, you and your library customers will benefit from OverDrive's proven value in digital services for libraries.
ePub eBook
EPUB is a free and open e-book standard by the International Digital Publishing Forum (IDPF). Files have the extension .epub.
An EPUB file can optionally contain DRM as an additional layer, but it is not required by the specifications. In addition, the specification does not name any particular DRM system to use, so publishers can choose a DRM scheme to their liking. However, future versions of EPUB (specifically OCF) may specify a format for DRM.
Related Articles