Kobo ebook uses ePub format, the standard that is used on all standalone readers except Kindle.  most Kobo epub has drm protection even if bought it online, DRM is a whole other issue. DRM can be removed, ePub drm removal is tools to remove drm from Adobe digital editions DRM with 1-click, this is tutorial how to do that.

1) first you need download and install Adobe Digital Editions, download here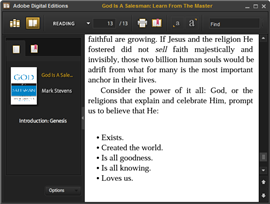 2) Login www.kobobooks.com, goto "my Library" on top webpage, all you purchase ebooks list in webpage, click "Adobe DRM ePub" button to download kobo ebook, it will show up in digital editions if you download ebook in digital editions.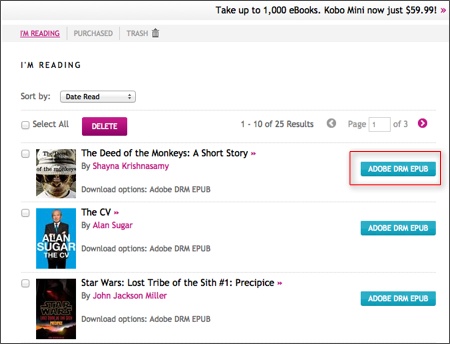 2) To remove epub drm, download and install epub DRM Removal that will remove drm protection from epub books, it support windows and mac.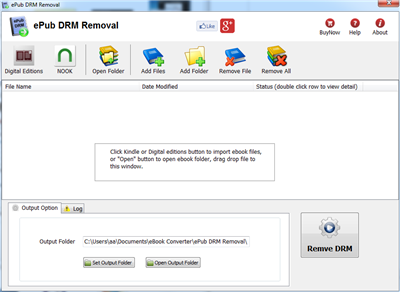 3) Run epub DRM Removal, it is easy to use, select epub file from digital editions folder, click "Remove" button, a new .epub file created without drm protection.

4) Convert new epub format toPDF format using Calibre, donwload here
Kobo ebook
Almost 5 Million People Read with Kobo:
-Shop over 2.5 million books, newspapers and magazines.
-Download over 1 million free titles.
-Borrow books from your local library – for free!
-#1 eReading App for Android™
-Industry-first, consumer-loved social reading experience.
-Own your books for life! Read your Kobo books on any open standard device and bring your books to a growing number of Kobo eReading Apps.
-Free Kobo eReading apps for smartphones, tablets and computers – Kobo automatically saves your place and syncs your bookmarks across devices.
Related Articles